About Grange Geo Consulting
Grange Geo Consulting is an independent specialist providing a high-quality ground investigation and geotechnical and geoenvironmental consultancy service to the property and construction industries. Grange Geo's experienced and highly qualified geotechnical and geoenvironmental engineers provides a complete service, from Phase 1 desk studies, through Phase 2 ground investigation, interpretive reporting, analysis and monitoring, to final validation where necessary.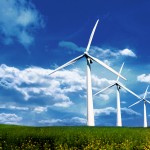 We provide geotechnical consultancy for a range of clients, including multinational consultants, property developers, housebuilders, renewable energy companies and private individuals. Our expertise is applicable to a wide range of projects, including, new housing developments, domestic subsidence problems, anaerobic digestion plants, wind turbines, solar farms, and supervision of earthworks projects including highways and warehouses.
We apply the same high level of technical input and client care to any project with which we are involved. Allied to our technical expertise, and our ability to draw on our huge experience of working throughout the UK and abroad, is our understanding of the commercial environment within which we operate and the need to meet deadlines and to provide swift and clear responses to the important questions.